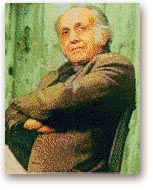 Born in 1932 in Nicosia, the author and an authority on history of Nicosia, Hasmet Gürkan was educated as a dentist at Istanbul University.
While a practicing dentist, he produced a considerable amount of research work on the history of Cyprus, in particular that of his beloved Nicosia (sometimes under pseudonyms of Hüseyin Sencer, Ümit Ergeç, Lefkosali ve Ilhan Gündüz).
Some of his works include:
On 21 March 1992 Hasmet M. Gürkan died and with him Turkish-Cypriot literature has lost one if its prominent figures.