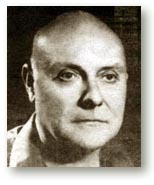 The author was born on 19 September 1919 in Kyrenia. While in Kyrenia he attended "Necmi Terakki Rustiyesi", and Mr. Dulsel's Private School. Later he attended "Idadi Private School" for a year and "Sheakespeare Private School" for another two.


His first articles and stories were published in 1931 in a magasine called "EMBROS". Mr. H.A.Mapolar spent some time writing for "Masum Millet", "Soz" and "Vakit" newspapers. In 1942 he joined "Halkin Sesi". Later he worked for "HURSOZ" and in 1948 he joined "ISTIKLAL". With his magazine called "CARDAK" he immensely contributed to both the Turkish Cypriot's culture and to their arts.

In 1963 Mr. Mapolar published a new newspaper called "DEVRIM". Before his death he wrote for "OLAY" (a magazine) and the newspaper called "KIBRIS POSTASI". Mr. Mapolar also chose to write some articles/ books under pseudonyms. "Muzaffer Gokmen" is one such made up name which is very common and some people even chose to refer to him by that name. He also wrote some poems using the name "Necip Orhan Akinci".

When Makarios was exiled to Seychelles Islands he was the first one to notify the world by using "Ajans Turk" news agency. Shortly Before his death Mr. Mapolar got the "State Prize" along with his friends Kenan and Ismet V. Guney. Mr. Mapolar died on 5th March 1989 in Nicosia. When he died he left behind many un-published or close to-be-published articles.

Some of his main publications are the following: "Toprak Aski" (Stories, 1943) "Kahve Fincanindaki Ask" (stories, 1943) "Duman" (play,1935) "Mucize" (play, 1943) "Mesale" (play, 1942) "Altin Sehir" (play, 1943) "Son Damla" (1937), "Diken Cicegi"(1939), "Son Cildiris"(1939) "Kendime Donuyorum" (1943), "Kok Nal"(1952), "Ucumuz"(1954), "Beyaz Gul"(1962).